In the next 3 month we will publish 3 exclusive online coaching videos to support you in your international career development and self-branding endeavour and try to give answers to important questions related to these topics.
28 March 2019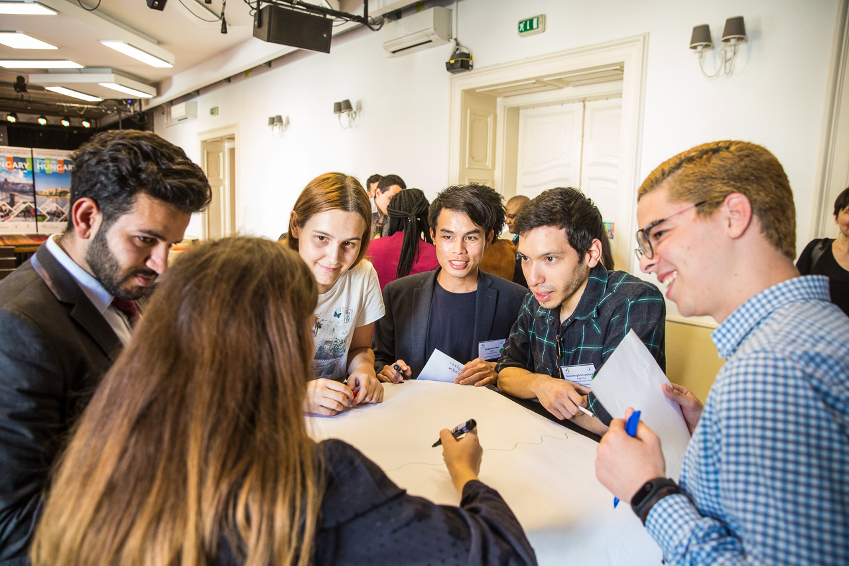 The aim of this online video course is to help you to understand more about the international job seeking and help you to prepare for the world of work, to make the right career choice and to succeed in your job search and interview preparation.

Key questions, that we want to emphasize:
How to be successful in the international job market? 
What employers seek in future candidates? 
Why are soft skills highly important regarding your future career?
How can you take personal and professional advantages of studying abroad?

The structure of the 3 MODUL course
The modules are built on three main topics.

Module 2 is about skills and competences companies look for in recently graduated jobseekers. 
Module 3 is about how to win on the international job market. 

You can also find useful task related to the different modules. They help you to structure your thoughts values and to collect the most important tips of the topics.

By the end of the series, you will be equipped with the necessary tools and techniques that will help you to succeed in your job search after your studies.

You can start the first part on the Alumni Hungary Portal, you just have to Log in on the website and start the video HERE.
 
IMPORTANT NOTE: the lectures are only available to fully registered users, so please if you did not finish your registration, then fill out all mandatory fields and start your online learning right after that action.