Richard Shuster from Dallas (Texas, USA) was a participant of the Hungarian Language and Culture Summer University organized by the International Studies Center (ISC) of the Medical School in summer 2018. He shared his experience at the University of Pécs.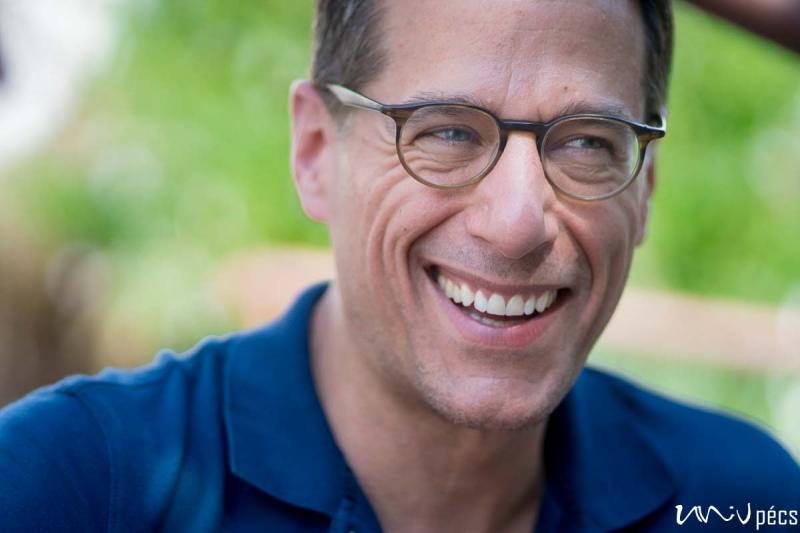 "I am a piano professor and the director of piano studies at Texas Woman's University in Denton, Texas. I have always had a strong interest in Hungarian music, and I spent one year studying piano and chamber music at the Liszt Academy in 1997-98, years ago. In the spring of next year, I will be returning to the Liszt Academy as a guest professor and Fulbright scholar to teach piano literature classes. This is what compels me to learn Hungarian. I started studying Hungarian in Texas a little over a year ago, and it has been going very well. The teachers here in Pécs are brilliant, experienced, highly skilled, dedicated, and they connect to students. This program (Hungarian Language and Culture Summer University - the ed.) is fantastic, I am learning at a much faster rate than I thought I would. Now that I am building a vocabulary and understanding sentence construction, I am starting to comprehend Hungarian when it is spoken at a slower tempo. It is really exhilarating to learn so much in only a few weeks. 
This is the first time I have seriously studied a language with the intent of becoming a functional speaker, and so I am relying on my training as a musician to figure out a process. As a musician, I have been fascinated with the many parallels between music learning and language learning. For example, learning grammar can be compared with learning music theory, or the language of a particular composer or musical style. Daily practice is necessary for both, too, in that we must regularly and consistently drill these skills for refinement. In both music and language learning, you have to put every little word or note where it is supposed to go. Then somehow, if you keep working on it, the mind eventually understands, and these skills develop into meaningful musical or spoken expressions.
Because this program is so intensive, I am learning Hungarian very quickly. I have been studying a lot, but completely gratifying. I am enjoying my time in Pécs immensely."
An article written by Mariann TÓTH
Source: University of Pécs