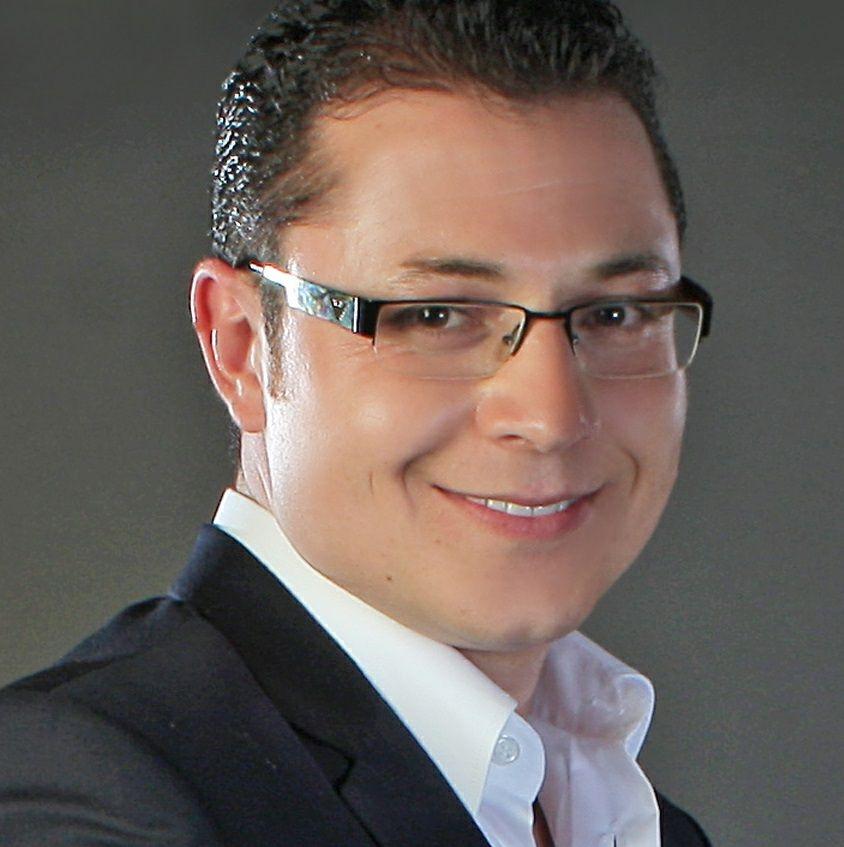 Dr. Asif Halimi is a consultant surgeon and a PhD student in the pancreatic unit at Karolinska Institutet in Stockholm, Sweden. He is originally from Afghanistan, but moved to Sweden in 1999 with his family and started his medical studies in Szeged in 2006. He speaks Hungarian very well, but according to his confession, it was not so easy to master this language. Read our short interview written by Adewale Oseni, international alumni volunteer.
Where have you heard about the Hungarian study opportunities and why have you decided to go for it?
I found out about the Hungarian medical programme in Szeged on the internet search engines leading me to studyinhungary.hu. I was also at an information session at the Hungarian embassy in Stockholm where I received detailed information on these opportunities. 

I think international programmes are giving us the opportunity to meet people from different countries of the world and we have to capture these chances. The Hungarian programmes are in English and the diploma is widely accepted internationally. And a small but important plus is the warm weather in Hungary, at least compared to Sweden.
 
What challenges did you encounter while applying to study in Hungary and most importantly was the application process difficult?
I applied as a self-financed student with the help of student loans, which back then was a reasonable decision. There were some paperwork necessary for the application process, other than that there were no challenges. The application process seemed pretty fair, both the theoretical and the interview part. Since I studied natural science programme at high school, the theoretical part was about the relevant knowledge/information.
 
What was your first impression about Hungary when you arrived? Have you had any information about the country beforehand?
No, I had very limited knowledge of Hungary prior to my studies. I just packed my bags and had a list of hotels/guest houses both in Budapest and Szeged. My flight was delayed but I still managed to make it to the last train leaving to Szeged with the help of another student who I met on the plane.

My first impression was not so good since I took the train at the old Kőbánya-Kispest station. The train station was full with graphite and rusty trains. Once I arrived in Szeged, the situation was very different. Szeged was a small, but beautiful city. Since then there has been some major work done and Szeged today is even more beautiful than before.

After arriving, I settled pretty quickly. I got help from the secretariat office to find an apartment on the 3rd day of my arrival. There were helpful senior students who were guiding and helping us at the first steps of our Hungarian journey.

How was life as an international student in Szeged? Most memorable days, any difficulties?
Student life was great. Of course looking back from now, it is easier to say that it was one of the best periods of my life, knowing that I have finished medicine and succeeded in my studies. But while being in the moment, studying for exams, it was not easy. The memorable days were the last days of the final exams, the most important being the day we passed the state board exam. 

There were always some student events organized by the student unions. For example the student pick-nicks were really fun. So a lot of great memories. I really miss these moments, and sometimes the warm weather too. In the last years of my studies I have also travelled a lot around Hungary. I have been several times in Budapest, which of course doesn't need any special description or explanation and visited also the Balaton which is an amazing area.

But of course it was also hard in some ways. Being far away from the family, alone in the foreign country is not easy. But luckily I was studying together with my younger sister which was very helpful. On the other hand, having friends from all over the world made it easier as well. Regular visits twice a year to meet my parents were helpful. 
There were also some big cultural differences and the communication was not simple at all since people didn't speak English. At the start it was difficult but eventually I learned some Hungarian and by the end of the 2nd year I could get by with the little Hungarian, helping me with everything from buying groceries to renting new apartments. Once being able to speak a little Hungarian, I found the people more helpful and nice. Hungarian was actually my 6th language to learn, I am a fluent speaker now, but to be honest it was the most difficult one for me to learn.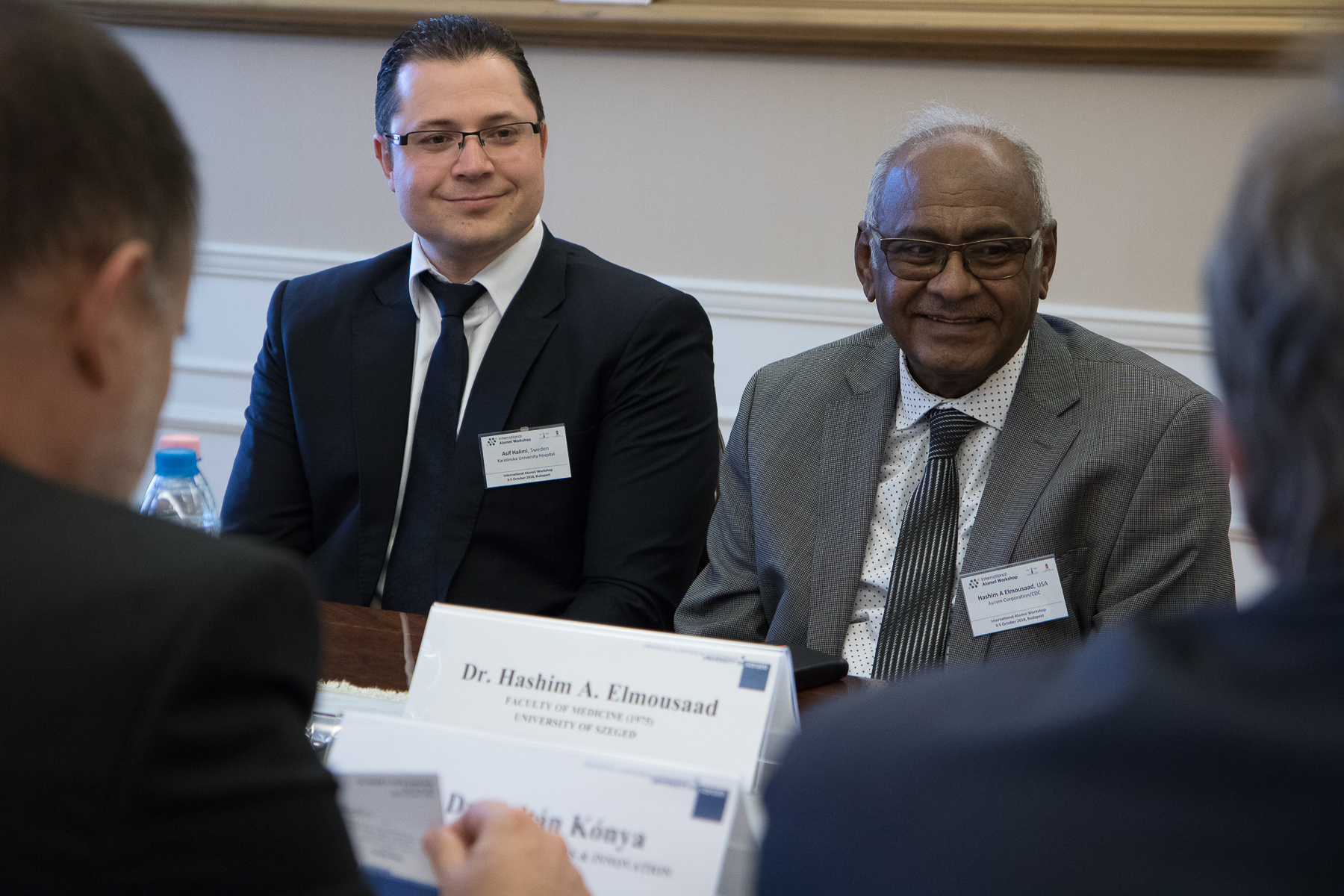 Can you tell us a little bit more about your current research at Karolinska University?
Currently I'm working as a consultant surgeon in the pancreatic unit at Karolinska. I am also a PhD student and my research field is innovations in pancreatology, with the recent publication being in GUT journal where there might be a connection between bacteria found in our mouth/saliva and progression of cystic lesions in pancreas: https://www.ncbi.nlm.nih.gov/pubmed/30872392  

I am lucky to work with a wonderful and productive research group and we have several other ongoing projects. My plans are to continue working clinically and to progress with my research projects.
 
As a successful doctor and researcher, what motivates you in your work, and what kind of advice would you give for prospective and graduating students?
To continue helping other people has been the driving force for me. Every day I try to be a better doctor compared to the day before. With a strong motivating force like this and with the belief of pursuing their dreams, if they want it badly, then they should go for it. I have a mentality which helped me through med-school: "If anyone has succeeded before me, then it is possible for me as well". The road is long and tough, but worth all the effort at the end since now I have a job that I love. My work is my hobby which means that every single day I love to go to work, and it is not just a job anymore.
The interview was made by Oseni Adewale Oriyomi, international alumni volunteer.