If you are a graduate student of 2019, share your graduation photo with the Alumni Hungary community and celebrate this moment with other members.
05 July 2019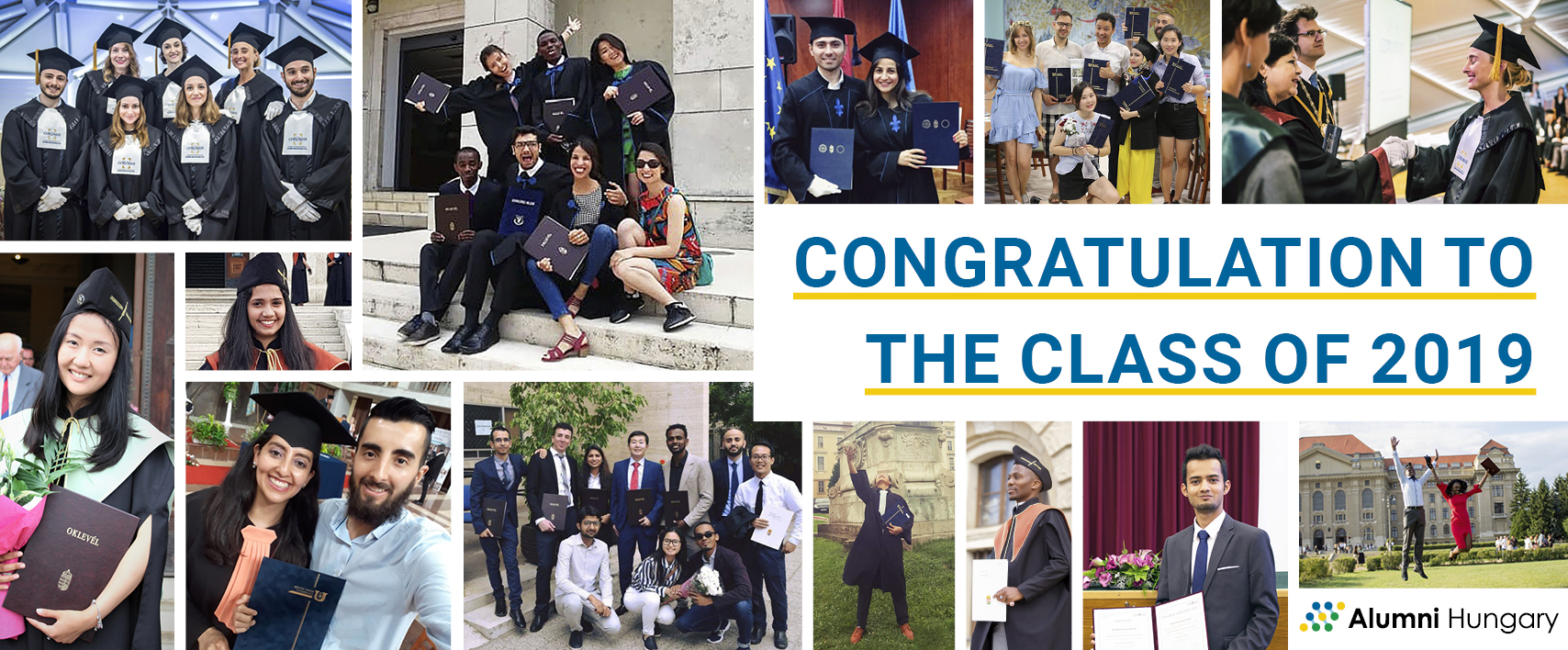 First of all, congratulation on graduating from your Hungarian host university. 
This is the time to celebrate your achievements!

Let us share your joy! 
The Alumni Hungary Team of Tempus Public Foundation is willing to share your favourite graduation moments. In the frame of a Facebook campaign, we are aiming to upload and publish your graduation photo on our Facebook page Alumni Hungary and on the Alumni Hungary website. 

What you should send to us?
If you would like to share your joy and success with the others, please send us your photo taken at your graduation ceremony. We also ask you to send us:
your name
your home country
the name of your Hungarian higher education institution
the name of your major
the level of the degree
registered e-mail address on the Alumni Hungary Portal

You are free to add a good personal experience or a testimonial about your Hungarian studies and the importance of the Alumni Hungary membership from your point of view. 
 
Important information
Please note that we can only accept and publish your photos, if you are a registered member on the Alumni Hungary Portal with a full profile. If you are not a registered member yet, please fill out the registration here: alumninetworkhungary.hu

We are looking forward to receive your photos until the end of August. 

Please send them to the following email address: alumninetwork@tpf.hu

We wish you a relaxing summer holiday and a successful career building! 
Stay in touch with us, follow us on Facebook and again do not forget to register on the Alumni Hungary Portal!

Best wishes,
Alumni Hungary Team