A week ago, we had "Study Abroad" education fair in Seoul, Korea where foreign universities, agencies and embassies came together to promote their respective countries and universities. I have participated as an alumni volunteer at the event.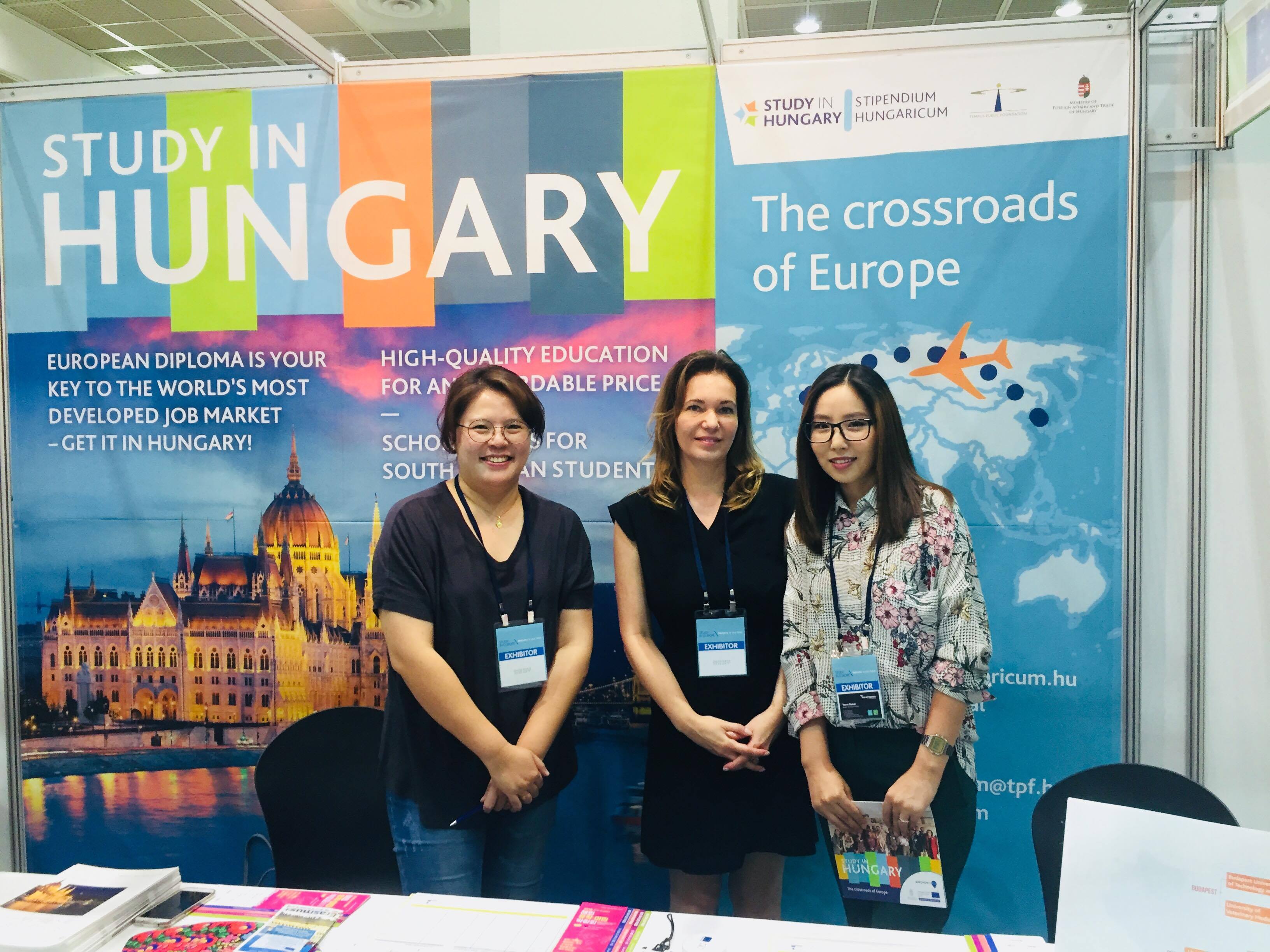 The venue was bustling with young people, students, parents exploring opportunities and dreaming of studying abroad. I remembered myself from 3 years ago, at this venue with the same dream to study in Europe. Only this time, my dream had gotten come true and I was on the other side giving advice to others.

This was made possible thanks to Mrs. Emese Zolnai, who had contacted me a few weeks before the event and asked if I could volunteer as an alumni member with Hungarian Embassy. I immediately said yes, because I like sharing, giving back and empowering others with knowledge. 

I spent very fulfilling two days sharing everything I know, starting from education system in Hungary, student life, living cost, traveling and employment opportunities, with prospective Korean students. I was also happy to see that Hungarian booths were very popular among medical, business and art's degree pursuing students. 
Tserentogtokh Chimedbalidir
2018.09.20
Seoul, South Korea