Transform your online alumni contacts into real-life experiences and establish lifelong partnerships at local alumni events of the Alumni Hungary Network. Check out the new event dates now, and stay tuned because we will add other alumni meetings to the list.
13 May 2019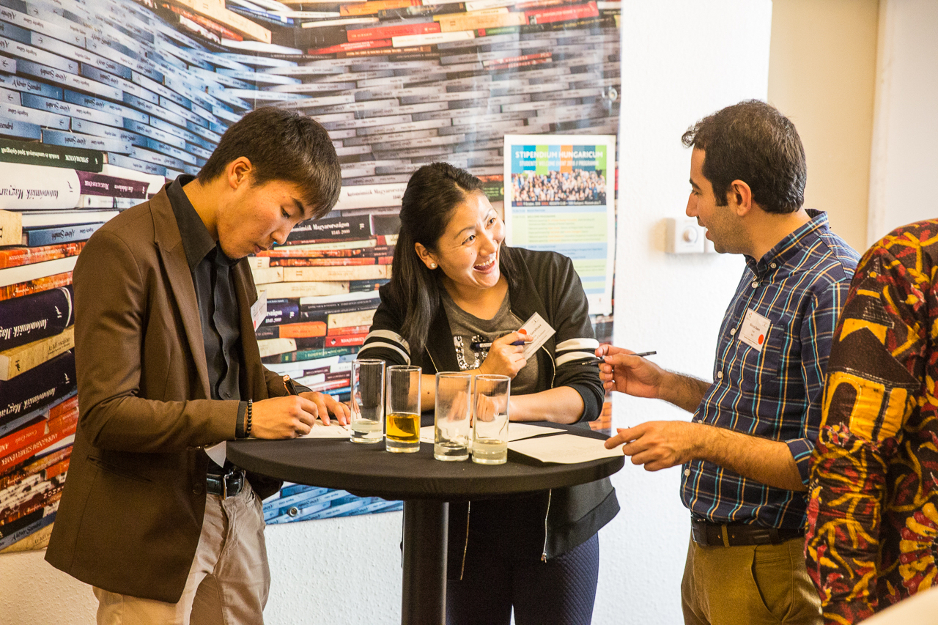 Tempus Public Foundation organises alumni meetings in various countries. These meetings are hosted by the Foundation or its partner organisations e.g. Hungarian diplomatic missions abroad, local Hungarian Institutes and are open to all former international students who have ever studied in any Hungarian higher education institutes and now living and/or working in that area. 
Our aim is to give the opportunity to alumni members to strengthen their ties to Hungary and Hungarian culture, to create memorable reunions with nostalgic memories but also facilitate diplomatic, scientific, cultural, educational cooperation between alumni members. 
Why attending alumni meetings?
You can boost your career while broadening your network.
Find potential career opportunities or new partners for your business/research.
Alumni members form a supporting group and you can be a member of this group.
Let's have some fun.
Those alumni members who feel like organizing alumni events by themselves can contact us for guidance.
Upcoming alumni meetings
Spring
18 May 2019 – Peking, China
20 May 2019 – New York, USA
Summer
Skopje, Macedonia (date to be finalized later)
 
Autumn
New York, USA (date to be finalized later)
Quito, Ecuador (date to be finalized later)
Paris, France (date to be finalized later)
 
Related Partner
Mirka Ginova str 27. Skopje,Macedonia 1000
Specializations
Public Administration/Infrastructure
Galaxy Soho A 10128-10129 China 100010
Specializations
Arts/Culture/Music
Public Administration/Infrastructure