The Hungarian film industry has gone a long way since the very first movie theatre was opened in Budapest in 1896. Back then, brothers Arnold and Zsigmond Sziklai used French machines to project films, produced by the Lumiére brothers, onto the screen. Film screenings became popular in coffee houses, and by 1911 nearly 100 movie theatres were operating.
08 August 2019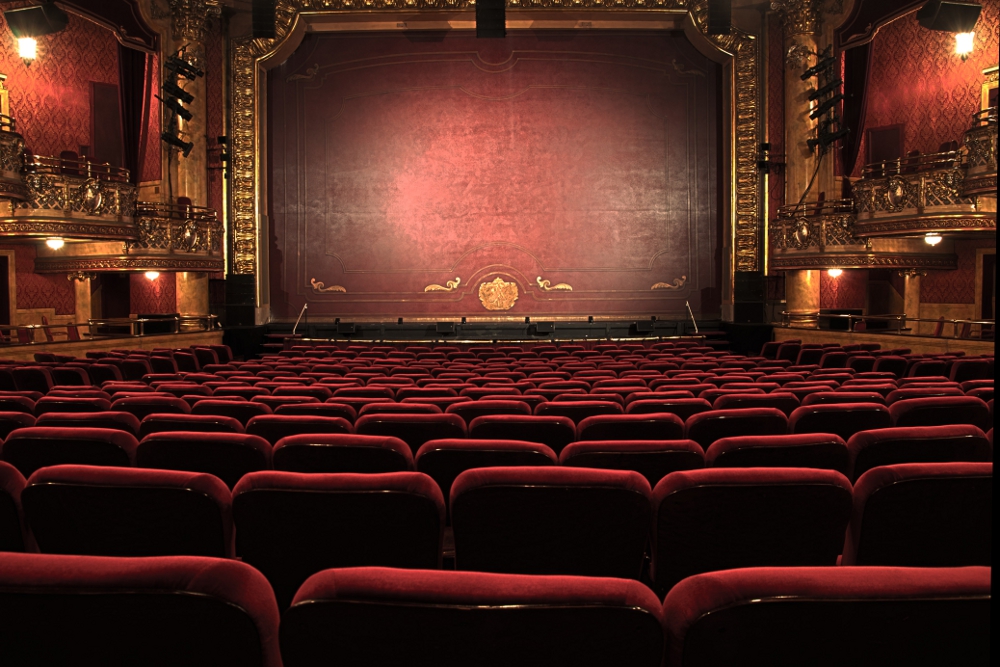 The first Hungarian film shooting also took place in 1896, at a millennial celebration where cinematographers hired also by the Lumiéres recorded the marching near Buda Castle. We consider A táncz (The Dance), a black and white silent film as the first directorial Hungarian motion picture ever made, directed by Béla Zsitovszky, Uránia Hungarian Scientific Theatre's projectionist in 1901.

Nowadays the Hungarian film industry is flourishing, more and more audience-favourites hit cinemas every year. Moreover, the popularity of Budapest and Etyek, as shooting locations is growing unstoppably among international filmmakers. What's more, Hungarians have proven to stand their ground in Hollywood too. 

Before discussing the past and present of the Hungarian film industry, as well as some of our critically-acclaimed films, let's just have a quick look on the Walk of Fame. Budapest-born actress Zsa Zsa Gábor (Moulin Rouge, Frankenstein's Great Aunt Tillie, A Nightmare on Elm Street 3, The Beverly Hillbillies, and so on), legendary Dracula-actor, Béla Lugosi, and animator Gábor Csupó all left a permanent mark there; the latter is known for the animated children television series, The Rugrats, that landed its star in 2001.
 
The 1900s
Only 10 years after the debut of film, 270 cinemas were already established in the country. More and more movies were shot, including Vén bakancsos (The Old Foot-Soldier, 1917) depicting a love story disapproved by the couple's parents, Anna Karenina (1918), a feature film based on the novel of Leo Tolstoy, and Meseautó (Dream Car, 1934), a romantic comedy that is often mentioned as the symbol of Hungarian talkie film. In 1915, 26 films were produced, and a year later this number almost doubled. In 1917, 75 movies came out of production, while in 1918, 102 films were made. In the 1900s, 45 directors worked in the country, of which only 5 were professionals, and 12 came from abroad.

Movie Classics
The following films each took home an honorable mention at the time they came out. Mágnás Miska (Micky Magnate, 1949) is a comedy, in which railroad engineer István Baracs introduces his servant, Miska, as Count Tasziló at a party with the purpose of convincing another participant, Count Korláthy that the new railway line should be constructed close to the village, instead of the count's family estate. As Miska isn't used to dressing elegant and attending fancy events, his behavior gets him into humorous situations.
 
Pacsirta (Drama of the Lark, 1963) is a black and white drama depicting the desperate life of elderly parents, whose unattractive daughter, Pacsirta, doesn't seem to move out of their house anytime soon. When one day the young maiden travels to visit a relative, the parents realize how secluded they've lived because of her, and the sacrifices they've made. 

Szerelem (Love, 1971) touches upon the most important questions of life: love, death, and survival. The film is one of the greatest pieces of Hungarian film history, which was honored with awards in Cannes, Chicago, Sorrento and Varna. 

Our list wouldn't be complete without the very first Hungarian Oscar-winner, Mephisto (1981) directed by István Szabó. It's a color motion picture film co-produced by a Hungarian-German-Austrian filmmaker crew. The Klaus Mann novel adaptation portrays Hamburg-based actor Hendrik Höfgen's rise to national fame.

Last but not least there's Macskafogó (Cat City, 1986), a Hungarian-German-Canadian cartoon movie that invites us to Cat City, where gangs of evil cats are working on exterminating the planet's mouse civilization. But the tiny rodents have a tough skin and don't give victory to them on a silver platter. One question remains: who would outsmart the other and win?  

Early 2000s
In the recent past, we witnessed a number of Hungarian movies skyrocketing to success in the international scene too. One of them is Nimród Antal director's comedy-thriller, titled Kontroll (2003), which gives an insight into the fictional world of Budapest's metro lines, and tells the fascinating story of ticket inspectors. The movie was so successful that it also hit the North-American cinemas. Liza, a rókatündér (Liza, the Fox-Fairy, 2015) is another success story; Károly Ujj Mészáros's internationally acclaimed film relies on Japanese mythology. The protagonist is 30-year-old nurse Liza, who indirectly gets into a complicated murder mystery. 

Directed by László Nemes Jeles, Saul fia (Son of Saul, 2015) is probably one of those movies you've already heard about due to its enormous international success and dozens of awards. The drama film was also a box office hit, bringing 9.7 million USD to the table while its budget was 1.5 million EUR. Then there's Attila Till's Tiszta szívvel (Kills on Wheels, 2016), a darkly comic buddy movie that introduces us to two disabled teenagers, both looking for a reason to live. 

One of today's most influential female directors, Ildikó Enyedi's Testről és lélekről (On Body and Soul, 2017) also made it to the Oscars, but slaughter house worker Mária and Endre's peculiar love story didn't take home the award at the end. There's one more record-breaking film we must discuss. Directed by Gábor Herendi, Kincsem (Bet on Revenge, 2017), aka a lavish period melodrama introducing us to the story of an unbeatable racehorse, it is not only the most expensive domestic production to date, but also the biggest homegrown box-office hit of the last 10 years. 

Honorable Mentions
In one way or another, the following movies are all related to Hungary. Szomorú vasárnap (Gloomy Sunday, 1999) is a German-Hungarian co-production directed by Rolf Schübel, which tells a fictional story about the creation of the infamous melancholic song "Gloomy Sunday", composed by Dezső Seress. 

Amerikai rapszódia (An American Rhapsody, 2001) is a biographical drama film directed by Éva Gárdos. It's about a 15-year-old American-Hungarian girl (portrayed by Scarlett Johansson), who decides to travel back to Budapest in hope she'll come to terms with her roots. Este (Evening, 2007), an American drama film directed by Hungarian Lajos Koltai, alternates between two time periods: the 1950s and the present. The plot revolves around the character of Ann Lord, who shares a secret of a mysterious man with her daughter on her deathbed. 

Slovenia-born, Serbian animator Milorad Kristić lives and works in Budapest. His latest endeavor, Ruben Brandt, a gyűjtő (Ruben Brandt, Collector, 2018) is an "animated joyride" according to the Hollywood Reporter. The title character, Ruben Brandt is a famous psychotherapist, who is haunted by world-famous pieces of art. In order to cure himself, he decides to break into renowned museums and private collectors to steal 13 paintings, while gangsters, headhunters, and a detective are chasing him around the world. From voice actors to film editors, producers, and the field of music and visual effects, a great number of Hungarian professionals worked on the eye-catching animation. 

Movies Shot in Hungary
In recent years, Budapest became a very popular shooting location. State-of-the-art film studio complex, Korda Studio (Etyek) attracts film crews from all around the world, and once they are here, it would be a wasted opportunity not to use the many gorgeous destinations citywide and nearby. Just to mention a few: if you are watching Red Sparrow, you'll recognize the Hungarian State Opera House, the one-time Wenckheim Palace, and Heroes' Square, for instance. Several scenes of The Martian were shot in Bálna Budapest, transforming into NASA's headquarters, with Korda Studio's futuristic gates as the space agency's entrance. The Spy Who Dumped Me, starring Mila Kunis, features shots recorded in Paris Department Store's beautiful Lotz Hall, but talking about lavish locations, Evita, with Madonna taking the lead role, also scored high: Keleti Railway Station and the Museum of Applied Hungarian Folk Art both appear in the film. And the list could go on and on…