Joint protocol on education and science to strenghten the international ties between Kazakhstan and Hungary.
29 November 2018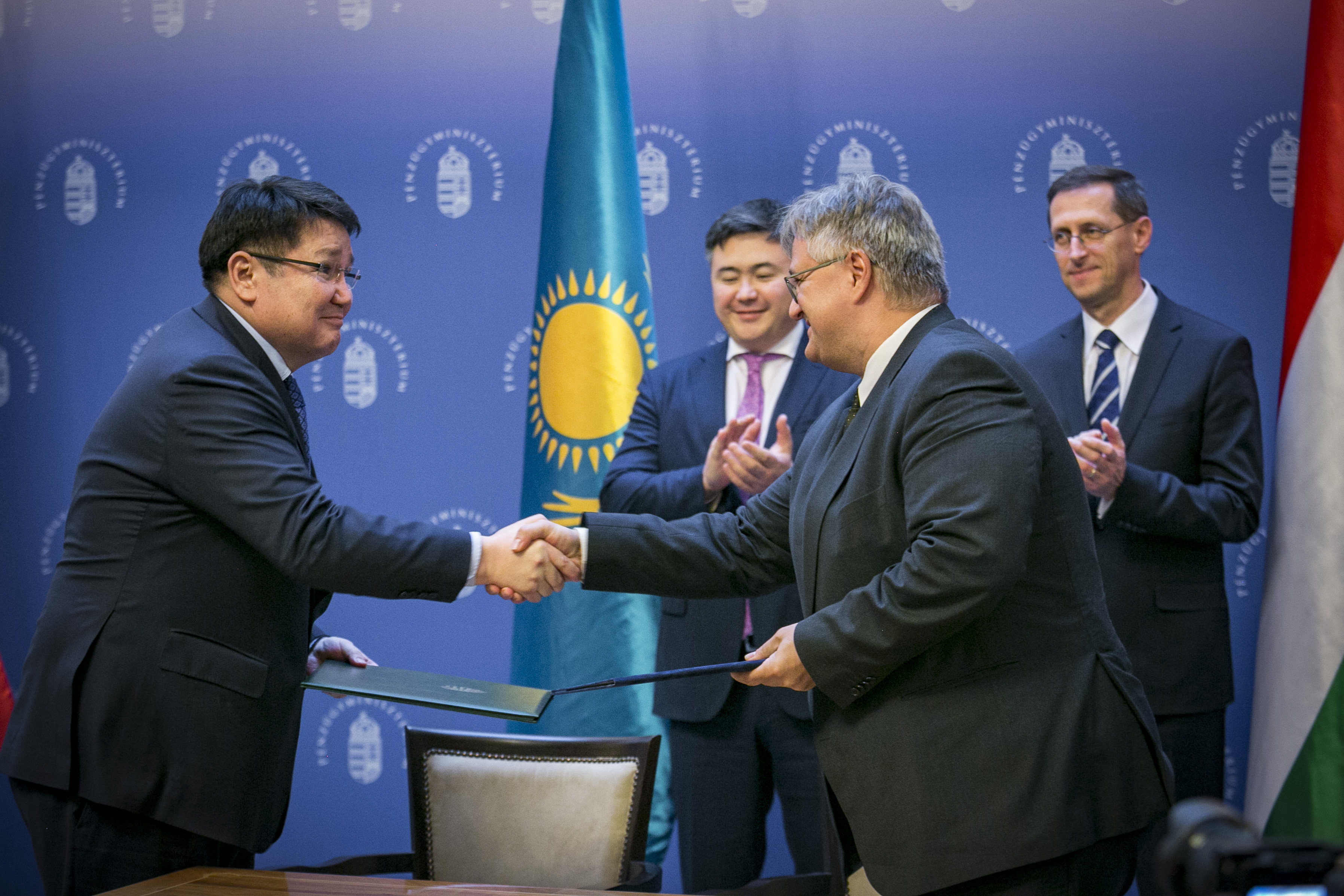 The Protocol amending the Agreement between the Ministry of Education and Science of the Republic of Kazakhstan and the Ministry of Human Capacities of Hungary on cooperation in the field of education and science from November 19, 2013 was signed on November 23, 2018 in Budapest, within the framework of the 6th meeting of the Kazakh-Hungarian intergovernmental Commission on economic cooperation.
The Protocol was signed by Ambassador of the Republic of Kazakhstan to Hungary Nurbakh Rustemov and Deputy of State Secretary of the Ministry of Human Capacities of Hungary Arpad Meszaros.
According to the document, the Hungarian side allocates from the 2019/2020 academic year 250 grants for bachelor, masters and doctoral programs. Kazakhstani citizens will be given the opportunity to be trained in the following disciplines: arts, humanities, medicine, technical sciences and agriculture.
The scholarship program "Stipendium Hungaricum" was launched in 2013 by the Hungarian government. The main objective of the program is to increase the number of foreign students in Hungary and encourage Hungarian higher education institutions to attract the best foreign students. To date, students from more than 50 countries, including more than 500 Kazakhstani, study in Hungary under this program.
Original source of the article: Embassy of the Republic of Kazakhstan in Hungary
Related Partner
Akadémia u. 3. Budapest,Hungary 1054