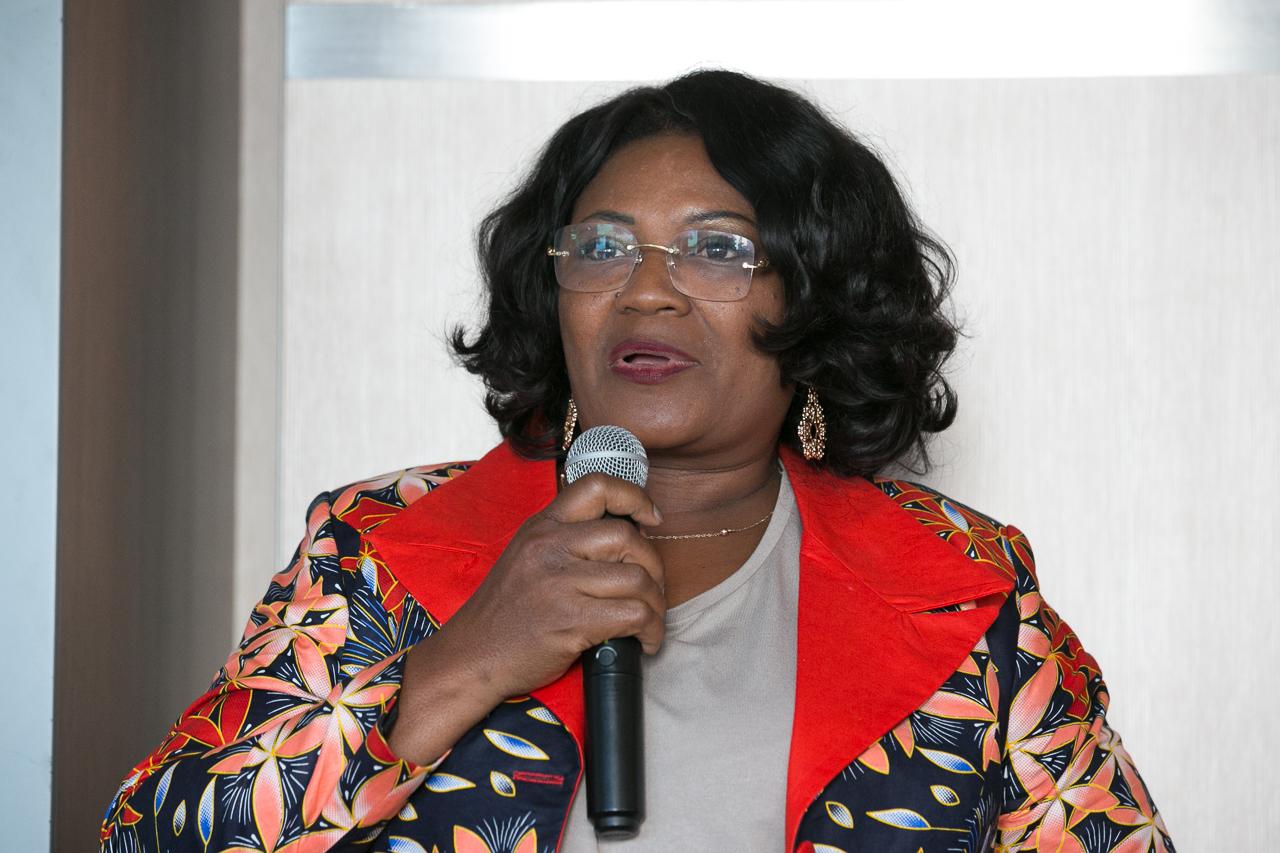 Ms. Amelia da Conceicao Wime studied at the University of Debrecen between 1990 and 1996 and she is currently working as an ophthalmologist in Luanda, Angola. She came back to Hungary for a short visit in 2018, more than 20 years after finishing her studies. Ms. Gerel Ganbold, a young Mongolian alumni volunteer - who speaks Hungarian well just as Ms. Wime - made an interview with her in Hungarian. We publish the interview in English for the wider audience.
Why did you choose Hungary as your study destination?
I studied ophthalmology at the University of Debrecen between 1990 and 1996. At that time, Angola was under war and many countries tried to support the studies of young people. Those, who have started their university studies had the chance to fulfil their studies abroad. This is how I had the chance to study in Hungary but I had no information about the country at all.
Why did you start learning Hungarian? Was is hard for you?
There was no other option, just studying in Hungarian. We had to study Hungarian before entering to the university and yes, it was very hard for me. And now, I have the opportunity to write to you in Hungarian after 20 years.
Was there a scholarship programme you had to apply to? Was it hard to get that scholarship?
It was not that hard like now. We just had to apply and we could go abroad to study. There were no exams.
What are the differences between the scholarship programmes you studied with and the current one?
I think there are big differences. In the past, there were not so many students who wanted to study abroad so the application process was much easier. The programme we had, it covered all the costs like meals, cloths, accommodation. We did not have to earn money besides the scholarship, we just had to study hard. Nowadays, a lot of students would like to study abroad so they have to take exams. The competition is much bigger.
What is your message to current students?
The most important thing is to finish their studies. There is always a little time for fun but currently their studies are the most important. They have to do their best now.
How did your career start?
After I finished my studies I went back to Angola but the beginning was very hard. I had to practise a lot as I had very little practical experience. And 20 years have passed since then.
Do you have any relation with your university?
I had studied a lot in Hungary and I came home after I had finished my studies. After coming back to Angola I have not contacted my university.
What is your future plan?
I had studied and worked a lot in the past. Now, I would only like to have a little rest and take daily walks. I like to walk around the city where I live.
What is your favourite Hungarian food and place?
My favourite Hungarian meals are "pörkölt" (stew) and "töltött káposzta" (stuffed cabbage) and my favourite place is the Lake Balaton. I like that lake and I have a lot of memories from there. I have not noticed the beauty of Budapest earlier but now that I spent some days there in 2018, I also realized that I like Budapest very much.