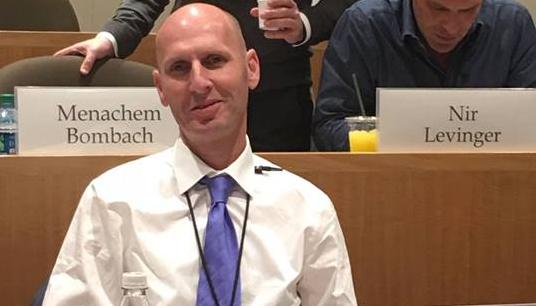 Lior Lowenstein associate clinical professor and Deputy Director of Bnai Zion Medical Center in Israel, was elected as the Honorary President of the Alumni Hungary Network in March. Our senior volunteer coordinator Ms. Emese Zolnai interviewed him to find out the motivation that led him to this position.
You are the Honorary President of the Hungarian International Alumni Network. What was the main reason why you accepted this request from Tempus Public Foundation?
As a former student of Semmelweis University, I feel that it is my duty to acknowledge Hungary and its education system for giving me and my friends the possibility to receive the highest level of education. The hospitality of Hungary to foreign students needs to be appraised. It is my hope that with the Alumni Hungary network we will strengthen our collaborations for facilitating residency, fellowships and more collaboration with former students.
 
As the Honorary President, how do you see your main role? 
The first mission is to fulfil the goals of the network - once it is established, together we will work on building a strategic plan. The network should open its door to representatives from all countries.  Representatives will be involved in executing our mission based on our strategic plan. Our highest priority will be to increase the awareness of and cooperation with former students. 
 
What do you see as challenge when developing an alumni network? 
Challenge is to increase the awareness and motivations of the former students to be actively involved in the network. It is also a challenge to find the approach to candidates who will assist us in facilitating the growth of the network and the active involvement of the members.
 
You got your Medical Degree from Semmelweis University of Medicine where you studied from 1991 until 1997. Why did you chose Hungary and this university? 
Semmelweis University is a well-known, highly prestige university where I had the honour to be a student in the English programme. My parents immigrated to Israel from Brasov, Romania, and they supported my decision to study as a self-financed student in Hungary, which has long reputation in Medicine.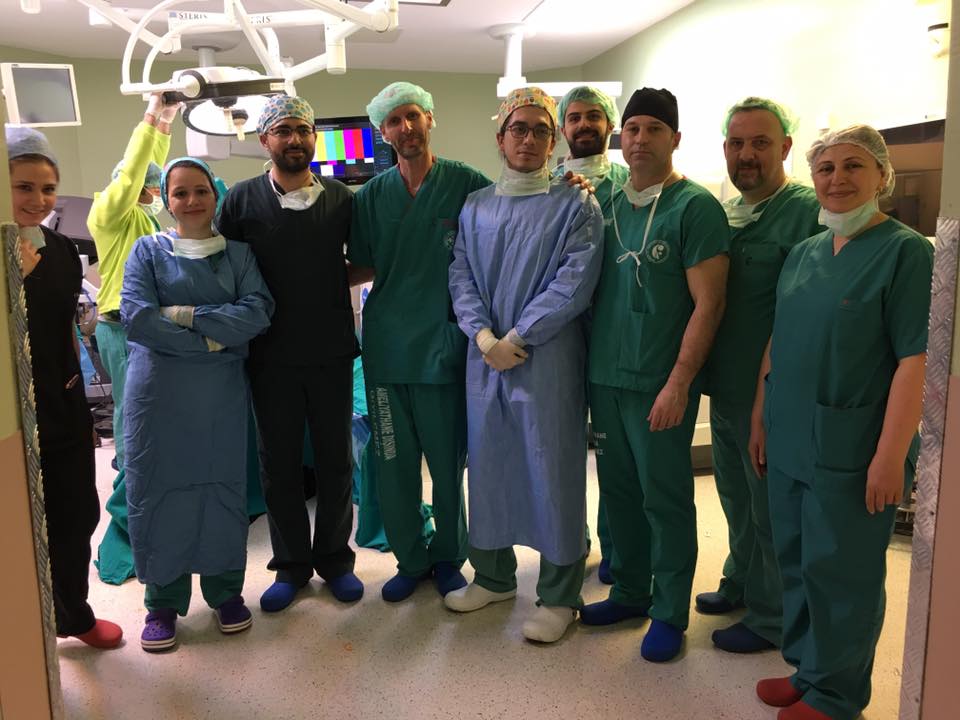 Were there any Hungarian professors who were important regarding your carrier development?
Prof. Emil Monos (Physiology Department II) and László Dezsi (Physiology Department II) were my mentors in TDK (student research opportunity in the frame of the Scientific Students' Associations). My first publication in medical journal was with the support of Prof. László Dezsi, since then I have continued my research track. 
 
Looking back, what have you gained while studying at Semmelweis? 
The most important prize is my wife, Dr. Tali Lowenstein. Tali studied with me in the same class, today we have three kids. I hope they will follow our track and will study Medicine. My second prize is of course the education, which I received not just in medicine but also learning about Hungary, its culture and its people. Another great thing is that we are still in touch with peers from my country. We are staying in close relationship with the extended families. 
 
Could you please give us some more details about how you spent these 8 years in Budapest/Hungary? 
Other than study and study and doing some more studies, we travelled a lot. Travelled and enjoyed the beauty of the country, we enjoyed the concert halls of Budapest, enjoyed the rich music and gained some extra weight thanks to the Hungarian kitchen. 
Thanks to the university, which was very helpful in assisting us during the integration in Budapest, it was easy and enjoyable period to spend in Budapest. My favourite sight was Margitsziget. During our first year as students in between the examination period, this was the place where we walked to rest during the springtime.
 
Have you tried to learn Hungarian while you stayed in Budapest?
Yes, I tried but not very successful. I have never failed any test during my whole period as a student, except for one failure in Hungarian language.
 
What would you say to the students who are dreaming about the same carrier like yours? 
Following graduation, you don't remember most of the lectures. One lecture that I remember was given by a visiting professor from Switzerland, an ophthalmologist. The main message was that most of the people are not happy in their job. He wished us to choose the right career track that will bring us happiness.  I was lucky and I wish all students to be happy in their job.
 
What would you say now to the young Lior? Should he change something? 
You are in the best period of your life, enjoy being a student in Hungary, this is a one-time shot.
 
What is your future plan?  
I will continue to fulfil my duties in clinics, education, research and management. But above all, enjoy being with my family and life. We are not getting younger; life is not just about working.