The parties have signed the contracts that support the establishment of a BMW facility in Debrecen at UD. In connection with the development, the Faculty of Engineering at UD will launch new academic programmes.
31 October 2018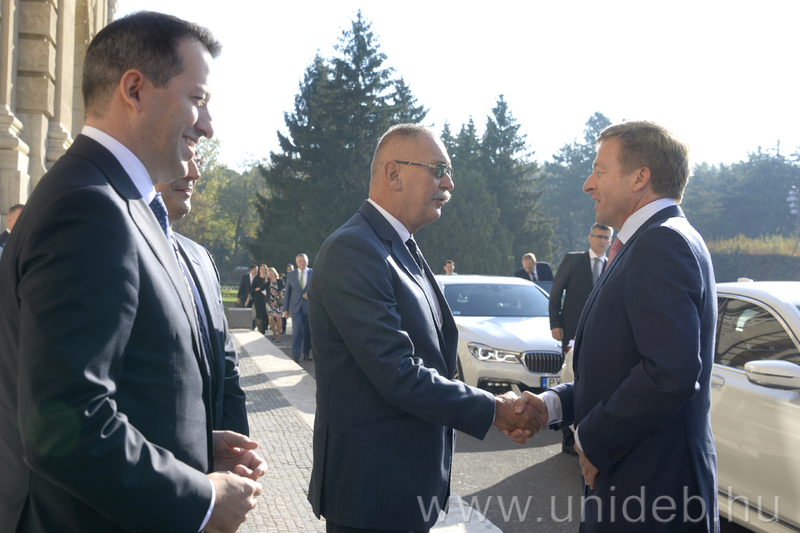 Rector Zoltán Szilvássy greeted the delegation of BMW and Péter Szijjártó, Minister of Foreign Affairs and Trade, at UD on Friday morning (19th October).
At the event held in the Aula of the Main Building Oliver Zipse, Member of the Board of the BMW Group responsible for manufacturing praised the scene in his speech as a place where they almost felt home, because one of the windows of the Aula commemorates the University of Wittenberg.
Oliver Zipse explained that the new facility would release 150,000 cars per year, which would require a steady flow of highly-trained professionals.
Related Institution

Egyetem tér 1. Debrecen,Hungary 4032
Specializations
Agricultural Science
Arts and Art Education
Arts And Humanities
Computer Science and Information Technology
Economic Science
Engineering Science
Legal Science
Medical and Health Science
Natural Science